Our bed and breakfast with a pool, definitively yours !
In a garden of 3500 sqm, stone house of the nineteenth century located in the Pays de Fayence.
Given to its location in a classified site, our bed and breakfast respects the "Charte des Architectes des Bâtiments de France". Actually family house for several generations, this charming house of 250 sqm combines comfort, authenticity and modernity with charm and natural. This house is now your bed and breakfast made so that you feel like at home.
Charming b&b in a "Village de caractère du Var"
Respect for architectural heritage and the environment
We are part of the heritage of Tourrettes, hilltop village, Village de Caractère du Var ©.
With a 3500 m2 enclosed and planted garden, this 19th century stone building located in a listed site, has been fully restored in accordance with the Charter of Architects of Buildings of France. Consequently, we have taken care to respect the quality of the renovation of our guest house. On the one hand because we prefered and on the other hand because it is located near protected areas.
As much as possible, we respect the environment.
We do not display "green" labels that flourish on the walls as on supermarket products. However we are committed to respecting the environment. In this purpose, not only we have installed a swimming pool treated without chlorine, but also heating and air conditioning with a heat pump. Besides, we sort waste, wash clothes with environmentally friendly detergents and use most often possible of natural cleaning products such as vinegar, bicabornate of soda and steam …
Given that our house is located in a perimeter protected by the Architects of the Building of France, we unfortunately did not have the authorization to install solar panels. Nevertheless, we do not despair that mentalities change and one day we will be able to install them and benefit from the heat of the Sun to heat the water … In the meantime, you can enjoy the sun in the garden and near the pool and we wish you an excellent stay.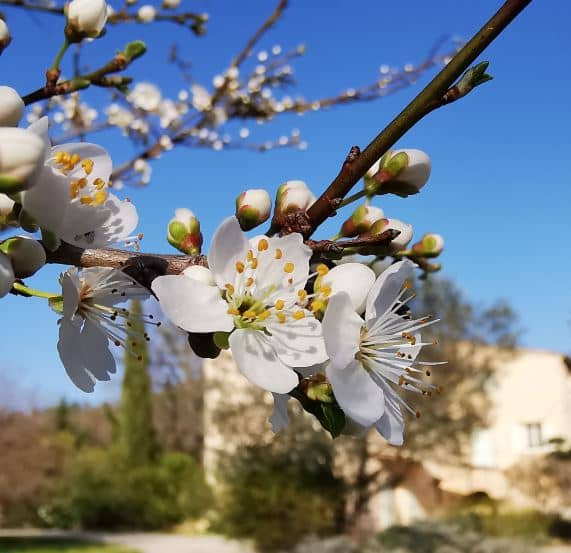 Secure car-park in your bed and breakfast Pays de Fayence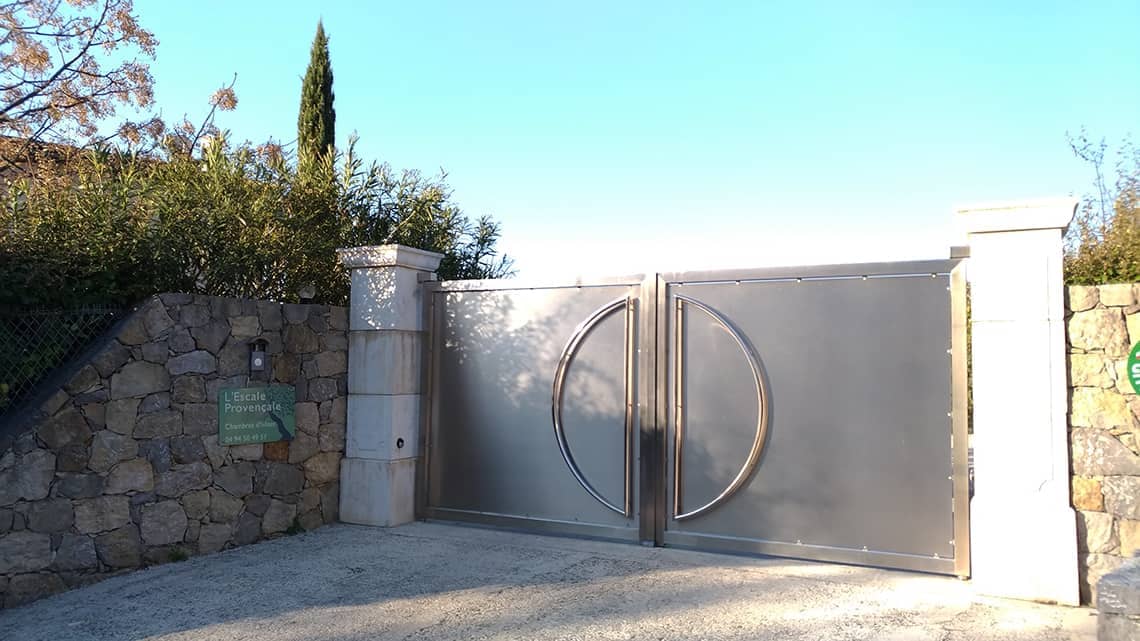 You will be able to park your car safely and for free and get a remote control for the gate, upon your arrival, that allows you to come in and out as you pleased. And not only the cars but also the motorcycles can park on hard ground (concrete).