Relax in a mediterranean garden...
Our garden with southern colors : olive trees, lavander, oleander...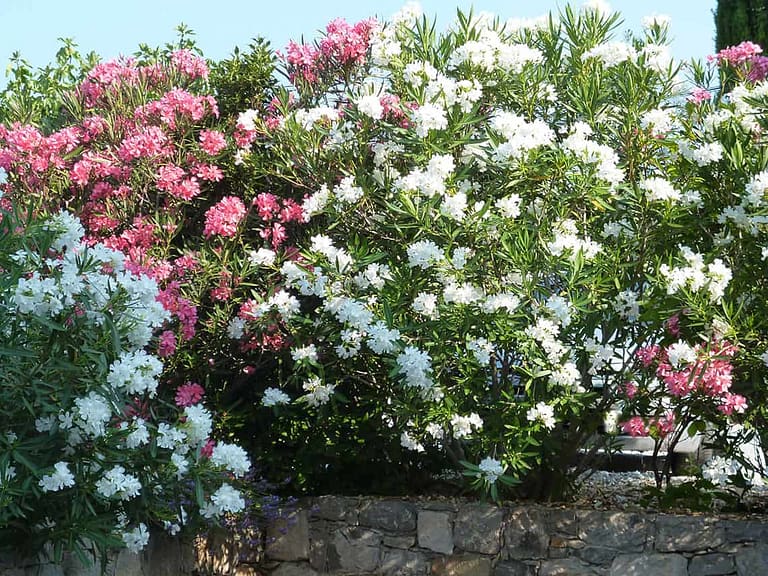 Are you looking for a bed and breakfast surrounded by a garden and a swimming pool, a 5-minute walk from the village of Tourrettes? Do not go further !
The garden of the bnb L'Escale Provençale offers you moments of relax around the swimming pool. You can enjoy in full awareness of the surrounding nature according to the seasons.
Nature … let's stay zen.
Near the village, but in the quiet countryside, enjoy the shade of linden trees, century-old olive trees and fig trees. Besides, lavender, oleanders and santolines blend their colors and fragrances with rosebushes and other Mediterranean species.
Meanwhile olive trees and almond trees combine their foliage with the branches of palm trees which offer their pleasant exoticism.
Finaly, you will be able to see our koi carp in the ponds of the garden in the landscaped garden.