How to contact us ? Where is l'Escale Provençale ?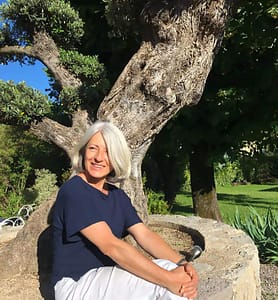 How to find us on Google maps
GPS coordinates : 43°37'14" NORD-6°42'24" EST
Altitude : 250 meters high
Differents ways to reach our Bed and breakfast in Tourrettes, Pays de Fayence, Provence Côte d'Azur

With GPS
with your GPS car :
indicate "quartier Pavillon" or "départmentale 219" or "D219". It is useless to specify "682 route de Tourrettes" because the GPS will not find it.
with Google maps ou Waze apps on your phone
Simply indicate "l'Escale Provençale" (bed and breakfast in Tourrettes).
Without GPS
To reach us without gps, we give you the following indications that it is enough to follow to join us easily:
From Exit 39 of Highway A8, take direction Fayence. First you drive along the Lake of St Cassien to reach the Departmental road #562. From there, you follow it to the Intermarché supermarket roundabout where you take the D#19 direction Tourrettes Fayence. Then, after the pharmacy and the Citroën garage, at the roundabout with a waterfall and rocks, take the D#219 which goes up to the village of Tourrettes. Finally, at the end of the straight line of about 300 meters, you will find on your left l'Escale Provençale, indicated by signs.
Good to know : 
Do not go up to the village because we are at "682 route de Tourrettes", which means that we are 682 meters from the village by the D#219 …
Airport / railway station
The nearest airport is International Nice Aiport – 63 km / 45 mn from our bed & breakfast. 
Gliding air field is 800 meters from our guesthouse.
The three nearest railway station are in Cannes, Saint Raphaël or Grasse (30 minutes from our bnb).
Differents ways to get in touch with your contact, Ghislaine Toison
Contact us via Messenger or Instagram or WhatsApp with the help of the green icons on the left side (desktop) or on the bottom (mobile) of all the pages of our website.
We speak French, but also English and Italian. So don't hesitate to ask for any question, it will be pleasure to answer you quickly as precisely as possible. Eventhough you are not sure to come yet, you can ask to put an option. Look forward to hearing from you

You can also contact us via Signal, Whatsapp, Messenger...